Involvement Record
About the Involvement Record: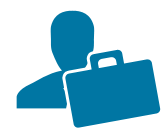 The Involvement Record is a great tool for individual students to track their campus engagement experience. This document tracks your co-curricular involvement, highlighting out-of-classroom experiences that you choose to showcase. This could include events you've attended, positions you've held in organizations, or other experiences you've reported.
Your Involvement Record can be used in many ways. Some examples include sharing it with a faculty member you've asked to write a recommendation letter, taking a copy with you to the Career Development Center as a resume prep/development tool, or submitting it as an attachment to an application for a leadership role on campus. This is a document that is intended for your use, as an engaged and active student at Appalachian!
Just as your campus engagement experience will change and evolve throughout your Appalachian career, so will your Involvement Record. Keep reading to learn more!
Components of the Involvement Record:
Involvement History:

The Involvement History section of your involvement record will highlight all of the membership positions that you have held throughout your time at Appalachian. This will include general memberships and any leadership positions that you choose to showcase.

Events:

T

he Events section of your involvement record will highlight events that support student learning.

Reflections:

The Reflections section of your involvement record will allow you to provide deeper responses and reflection in response to an event that you attended.
How to access your Involvement Record:
To view or download your Involvement Record, login to Engage and access your User Drawer by clicking on your initial or photo in the upper right-hand corner. Click Involvement Record. From here, you will be able to access your personalized involvement record.

---

Tips for Reflection
Reflection is an important strategy for learning about and making improvements in ourselves as individuals, in teams, and in the systems around us. Luckily, Engage's Involvement Record provides just the space to do this! — To add reflections to individual events and organizations, you'll want to navigate to the either Event History or Membership History sections of your user drawer. Here, you can click on an individual piece of involvement and add a reflection to show on your Involvement Record. Just navigate to your Event History to start making meaning of all that you've accomplished here at Appalachian! Below are some questions for you to consider as you engage in your reflection:
1. Define some of your most challenging moments. What made them so?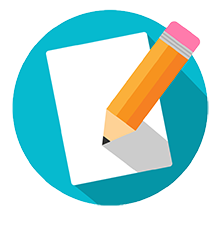 2. Define some of your most powerful learning moments. What made them so?
3. What would you say is the most important thing you learned personally? As a team?
4. How do you feel your solution relates to real-world situations and problems?
5. How well did you and your team communicate overall?
6. What were some things your teammates did that helped you to learn or overcome an obstacle?
7. How did you help others during this process?
8. Were your milestones and goals mostly met, and how much did you deviate from them if any?
9. What did you discover as being your greatest strengths? Your biggest weaknesses?
10. What would you do differently if you were to approach the same problem again?
11. What would you do differently from a personal standpoint the next time you work with the same group or a different one?
12. How can you better support and encourage your teammates on future projects?
---

Have you submitted an event that you think should go on the Involvement Record? Email engage@appstate.edu for support on the next steps!

---